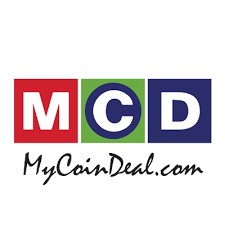 USA – Bitcoin Mining Company Ordered to Refund Clients
An Australian company that promised clients 200% return on investment agreed to refund its Texan clients.
Australian company AWS Mining (aka MyCoinDeal), that promised its clients returns of up to 200% on investments in cryptocurrency mining, has agreed to refund its Texan investors of their investments and admitted to illegally selling unregistered securities.
AWS Mining operates two entities: AWS Mining, which sells cryptocurrency mining based securities as well as operating mining facilities (according to unverified claims made by the company) in various countries including Russia, Paraguay and China, and MyCoinDeal, which provides digital wallet services for cryptocurrency investments issued by its parent company AWS Mining.
Texas Securities Commissioner has launched an emergency action against AWS companies in November 2018. The Commissioner's emergency action determined that AWS was illegally recruiting sales agents via different social media sites (including Facebook and Linkedin).
AWS promised its contracts a 200% return on purchase price. Despite the clear promises made to investors, AWS Mining disclaimed the guarantee, saying that investors are to bear the risks of mining cryptocurrency, under-which the company included "volatility in the price of cryptocurrencies, system or technical failures, and changes in the cost of electricity used to mine cryptocurrency and cool the hardware used for the mining process". According to the emergency action taken by the commissioner, AWS used multi-level marketing (often referred to as Pyramid Selling) sales agents network and had devised an elaborate bonuses scheme to incentivize the illegal sales agents working under its lead. Following its findings, Texas Securities Commissioner Travis J. Iles, issued an order on August 2, 2019, ordering AWS Mining PTY to pay its Texas clients (19 Texans were named in the order) their investments back in full, deducting any profits they have made since making the investment with the company.
This is the latest fight in the long battle the Texan authorities are waging against cryptocurrency relates fraud. Earlier this year, the Texas Security Commissioner entered three emergencies cease and desist orders against promoters of cryptocurrency related investments, who were using social media, particularly Facebook through fraudulent 'work from home' forums, to solicit investments from Texan investors.