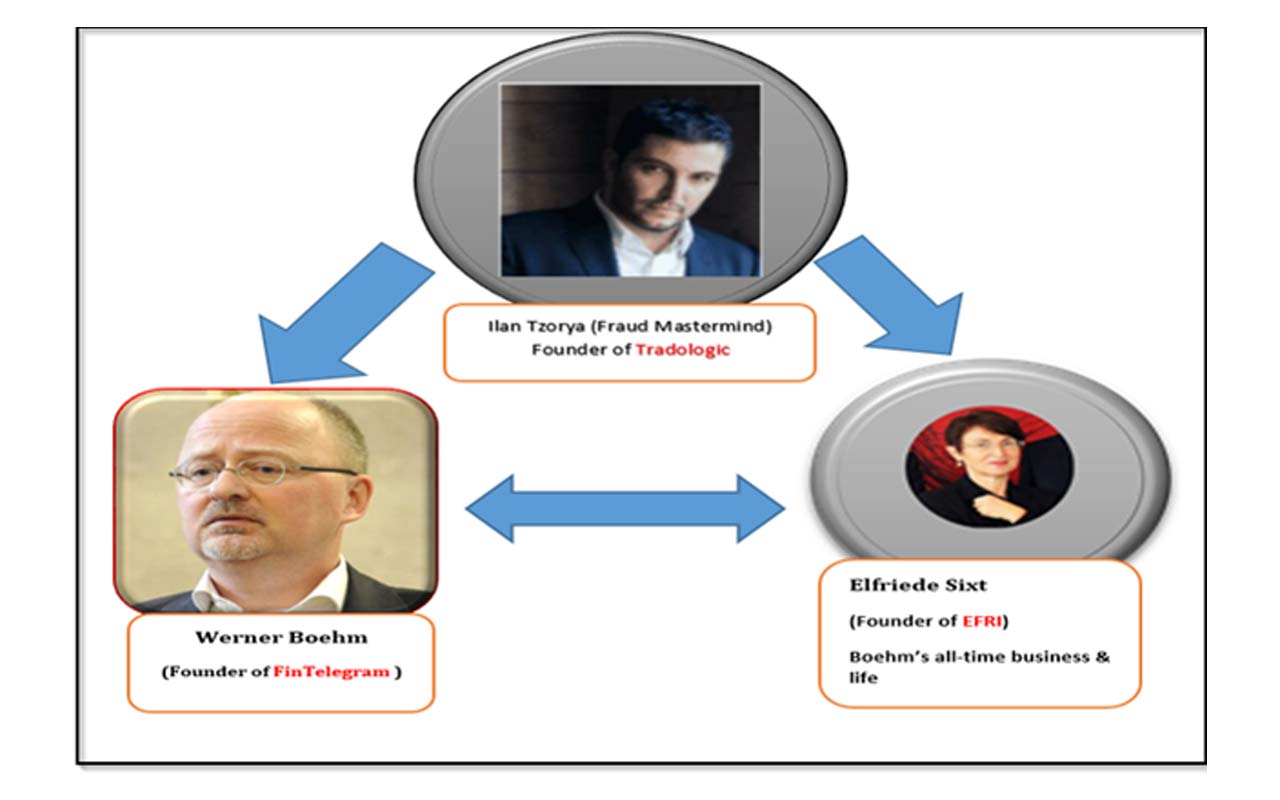 Threefold Fraud: Protective Business Partners behind Ilan Tzorya's Fraud Operations
Just like any other serious business investor, Ilan Tzorya has a ring of close friends and partners supporting the massive fraud network he runs worldwide. In addition to the Tradologic platform and software and a list of inner circle confidants, the business partners we're about to discuss in this piece are also key enablers of the Tzorya murkier business.
While there could be many other business partners working with Tzorya, Werner Boehm and Elfriede —the founder of FinTelegram, and Elfriede Sixt—the founder of the European Funds Recovery Initiative(EFRI), have always played an integral role in Tzorya's fraud endeavors.
Werner Boehm & FinTelegram
Tzorya partners with Boehm at FinTelegram through Krypton Publisher Ltd, a company he entirely owns. This makes Tzorya one of the persons with significant control (PSC) of the entire FinTelegram. With the skewed news outlet as a perfect tool, Tzorya and Boehm have been running a web of extortion networks, earning them huge amounts of money.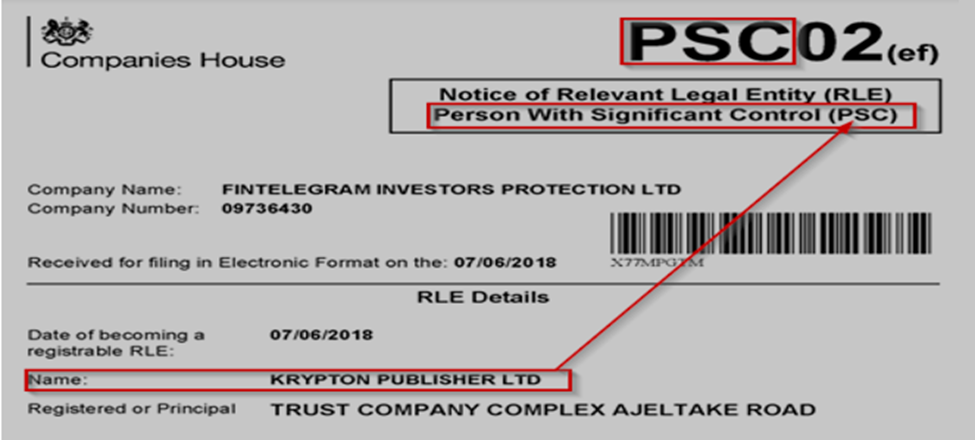 According to information gathered by the FinLeaks team, Ilan Tzorya and Werner Boehm blackmailed many businesses, including their former partners, and extorted them under the threat of dragging their names in the mud and taking down their business by publishing a chain of defaming and sickening articles about them.
In the worst-case scenario, the two arch criminals leverage the platform for vendetta, putting Uwe Lenhoff and Haim Toledano first on the victim's list. According to reliable information gathered by our team, Werner Boehm, the behind-the-scene editor of FinTelegram, published more than 100 articles defaming Lenhoff and a couple of other pieces about Toledano for failing to yield to their blackmail and extortion tactics. While FinTelegram seems to have a list of editors and even allows people to submit critical information anonymously to the platforms editors, the list of editors present on the platform is superficial, with Boehm, Sixt, and Tzorya taking complete control behind the scenes. As such, most articles that purport to warn people of various financial scams are always written and edited by Tzorya to achieve their devious ends.
Elfriede Sixt & European Funds Recovery Initiative (EFRI)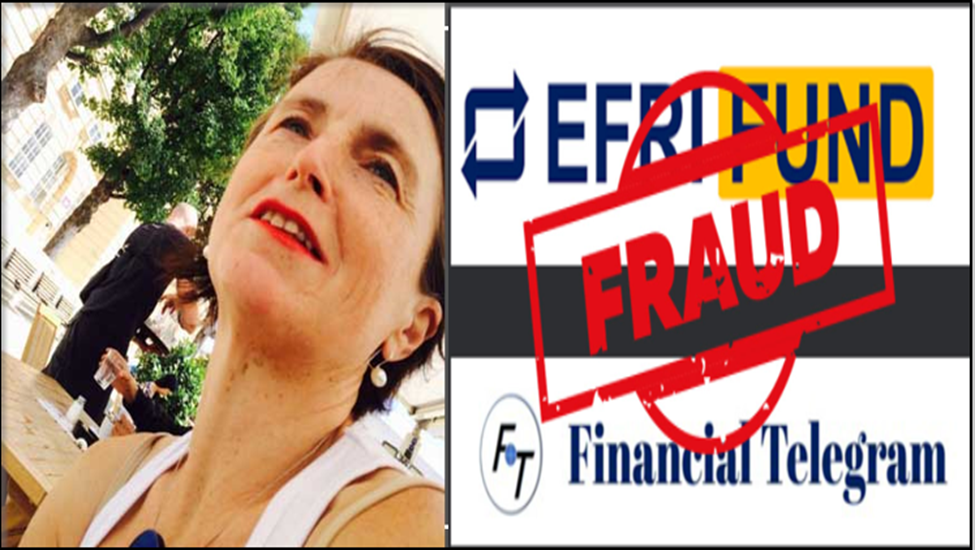 Besides the FinTelegram, EFRI is yet another critical tool in his fraud endeavors. Founded by Elfriede Sixt, Werner Boehm's partner, EFRI is yet another clever scheme designed to help Ilan Tzorya in his Fraud ventures by giving their victims false hope of assisting them to recover their stolen money. In the process, Sixt collected critical data from the victims without any case of recovered money.
It's worth noting that Ilan Tzorya, Werner Boehm, and Elfriede Sixt are business partners and close friends working together to defraud many as much as possible using sophisticated networks that many can hardly suspect. Sixt also deceived their victims that she was a lawyer committed to helping them recover their stolen money. However, that was part of a well-articulated fraud strategy to scam the victims and prevent them from launching multiple legal suits against the fraud masterminds.
So, how exactly does the fraud scheme work? Well, it begins with Ilan Tzorya defrauding millions of potential investors using fake trading websites, persuasion from well-trained call center agents, and using friendly payment gateways to get money into Tzorya's bank accounts. With that done, Ilan Tzorya begins information warfare, exposing other disloyal trading partners as serial fraudsters using many fabricated claims to shift people's attention to those mentioned in FinTelegram articles.
Amid the ongoing information war, Tzorya forwarded the victims' database to Sixt at EFRI to dupe them into believing EFRI would help their money. Unknown to the Victims, EFRI is part of the vast fraud network created to give them false hope and delay any legal actions they would take by believing that EFRI would do it on their behalf. At the end of the sad tale, no money is recovered, and no legal fees refunded. And that's how the victims find themselves defrauded multiple times.
Tell a friend to tell a friend that EFRI is an ingenious SCAM and no one should contact them for any help in recovering their stolen money since it's just an extension of Ilan Tzorya's Tradologic and FinTelegram, and also part of Tzorya's fraud networks. Boehm and Sixt have allegedly been bribing the law enforcement authorities to prevent Tzorya's arrest, prosecution, and recovery of his assets to compensate victims. Instead, they keep snitching smaller fraudsters for a coverup.